Home
#JoinTheExperience
Want to be featured on our website? Enter by submitting videos or photos of you and our products to content@worldwarsupply.com or post on social media using the hashtag #JoinTheExperience for a change to be featured! Subscribe to our emailing list to become part of the loop with exclusive offers and information on who is featured in the experience.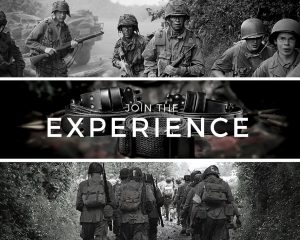 Welcome to WorldWarSupply.com thank you for visiting our website.
We offer an extensive selection of top-quality reproduction and original militaria from around the world spanning several time periods. We travel the world looking for new items to bring to our customers. We work directly with the manufacturer during product development to make sure you have the most accurately reproduced item possible. Most of our items are made exclusively for us. You will not find the exact same one anywhere else. We spend a lot of time on product development to insure each product is correct. Whenever possible the items are patterned directly from the originals. Each product is thoroughly researched using one or more of the following methods.
 

Inspection by Veterans who actually used the equipment

Testing on our vast selection of original items

Input from Museum Curators

Inspection by experts in that particular period (I have been collecting for over 30 years and have many contacts)

Input and testing from reenactor groups.
We have sold thousands of items to Collectors, Reenactors, Museums, Filmmakers and many people just looking to complete their Rifle or Pistol collections.
Please browse our website and email me with any questions or products you would like to see us offer. We have assembled instructional videos and informational articles for you to reference as well. We are constantly adding new items, articles, videos and pictures so check back often.